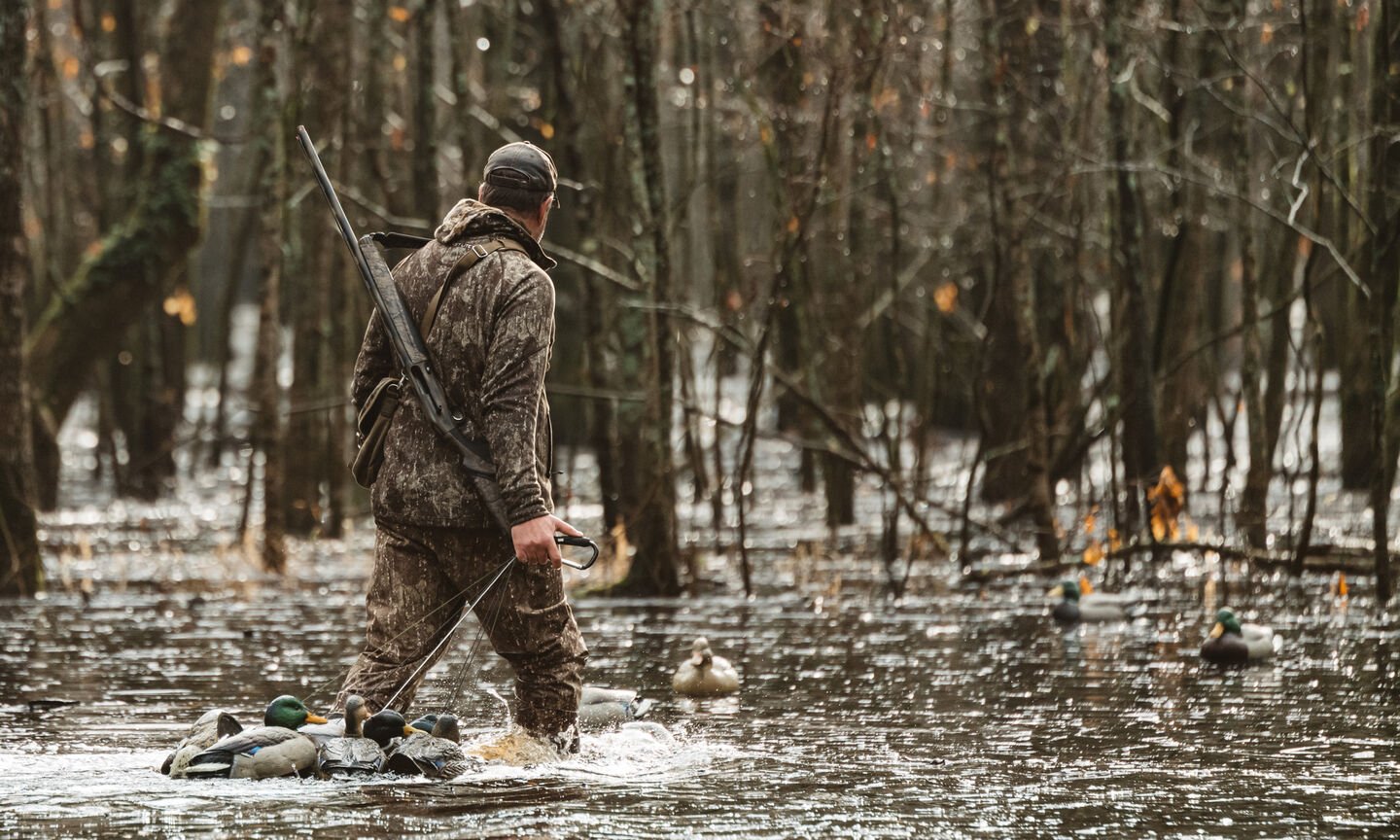 TIMBER WATERFOWL PATTERN
Cache
The Cache River represents 213 miles of the Mississippi River watershed in the heart of southern duck country. The region is the last major pit-stop in the North American waterfowl migration and its flooded oak forests are renowned for world class duck hunting. First Lite Cache camo was built with the same nature-based algorithm as the Typha, Specter, Fusion, and Cipher patterns but features considerably more micro-breakup elements and high contrast textures to keep hunters hidden from ducks in the up-close-and-personal engagements of the flooded timber.
WATERFOWL PATTERN
Typha™
Waterfowling is a grind. 2:00 AM wake-up calls, freezing rain, driving whitecaps; it's not for the faint of heart. With this experience in mind, we created a camo pattern, Typha, and a line that's rooted in bombproof construction and smarter design, culminating in deadly efficacy for the most dedicated duck and goose hunters – the fanatics, the guides, and the 100+ day workhorses. This gear and Typha has been tested across every flyway in North America, from the Chesapeake to the Columbia, from Louisiana to Minnesota. The result will change waterfowling forever.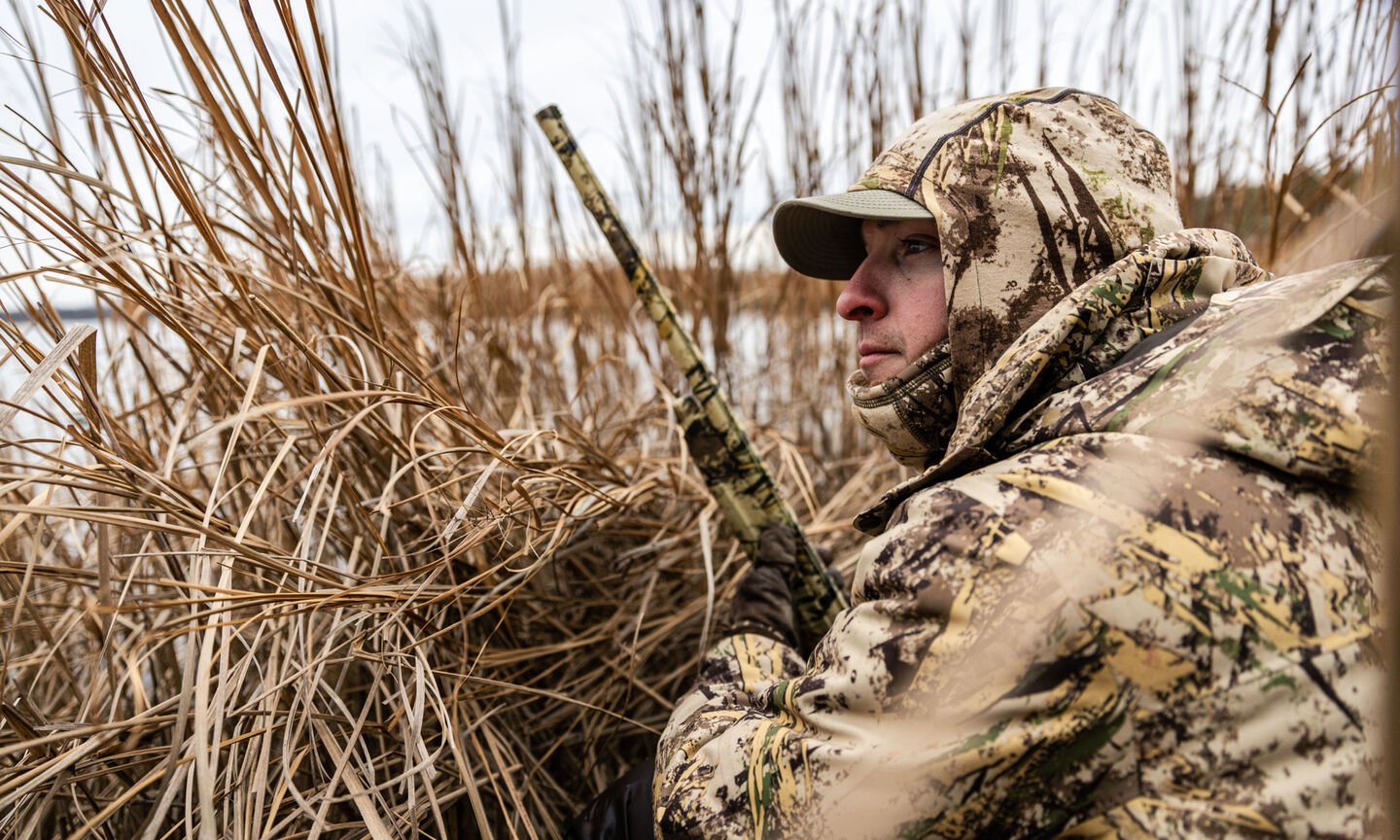 Wader Update:
We have been using and abusing our Forge Wader across the rivers, marshes, and bottomlands of North America for over two years. We pride ourselves on outfitting our customers with gear that has been thoroughly tested by avid waterfowlers across every flyway and plan to bring the best hunting wader in the world to market next year. Check out the Forge Wader in our newest series on MeatEater's Youtube channel, "The Timber Tour", and stay tuned as we dial in this badass piece of gear for release in 2024.